Facilities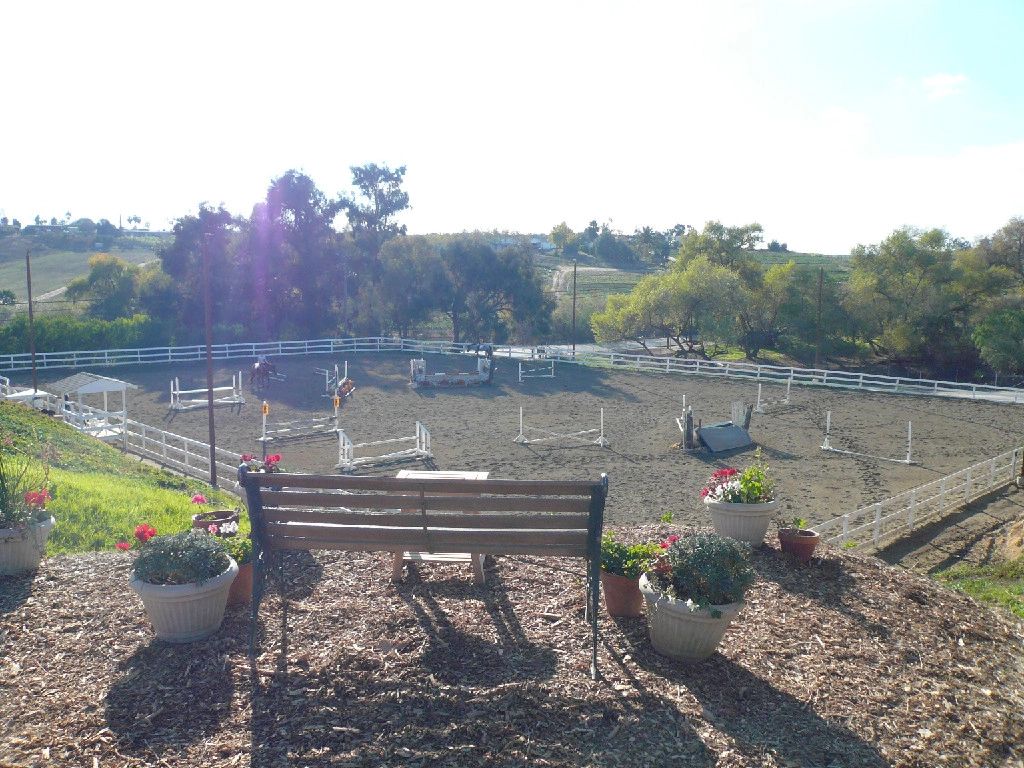 Here at Chestnut Hills we have numerous amenities that make our facilities a home for you and your horse.
We have...
- Staff that is always there to help you if you have any questions.
- One large lighted jumping arena with excellent sand footing, as well as a smaller arena with sand footing used for lessons and turnouts. Both of these arenas get dragged and watered each morning. There is also a round pen.
- Two tack rooms that are locked at night and one with permanent restroom facilities.
- There are several individual tack sheds available.
- A washer and a freezer full of cool pops to refresh you when it gets really hot!
- A nine stall breeze way barn, A five stall barn with 16'x16' stalls with runs, 2 quarantine stalls, 24'x24' pipe corrals, 12'x24' pipe corrals and two pastures.
- We have numerous cross ties, 4 wash racks, and a tack cleaning station.
- There are covered tables and chairs with a great view of both of the arenas for parents and friends to watch their children during lessons.
- There is also a covered play area with a sand box and toys to keep the little ones busy.